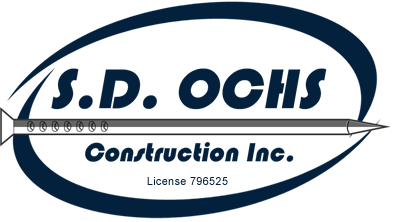 916-660-9480
P.O. Box 1849 - Loomis, CA 95650
S.D. Ochs Construction, Inc. has been proudly serving Northern California as a Commercial Framing Contractor since 2001. Initially established in 1992 and then incorporated in 2001 (CA License 796525), S.D. Ochs Construction, Inc. continues to create strong working relationships based on our core values of honesty, integrity, quality workmanship and hard work. We as a team are committed to providing an exceptional end result on each and every project from straightforward and clear communication at bid time to efficient project and administrative management throughout the building process.
Over the years we have gained experience and expertise in all types of projects from small remodels and retrofits to large school campuses, shopping complexes, municipal buildings, elderly care facilities, correctional institutions, places of worship, community clubhouses and just about every thing else in between. We are particularly proud of our ability to apply our specialized manpower to those projects with a high level of complexity. Be it challenging logistics or superior design elements you can rest assured that when you choose to work with S.D. Ochs Construction, Inc., we will commit to doing everything and anything in our power to insure that you have made the right choice.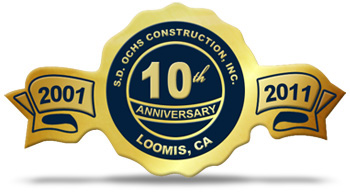 We have recently begun to apply our skills and experience to the high-end residential design build market, with some spectacular results. Going forward we hope to continue to grow and expand our client base to include a wider range of projects from a framing perspective as well as ground up construction of the highest quality which we have come to be most proud of.
We look forward to working with your firm on your next project,
Sincerely,
Steve & Lisa Ochs